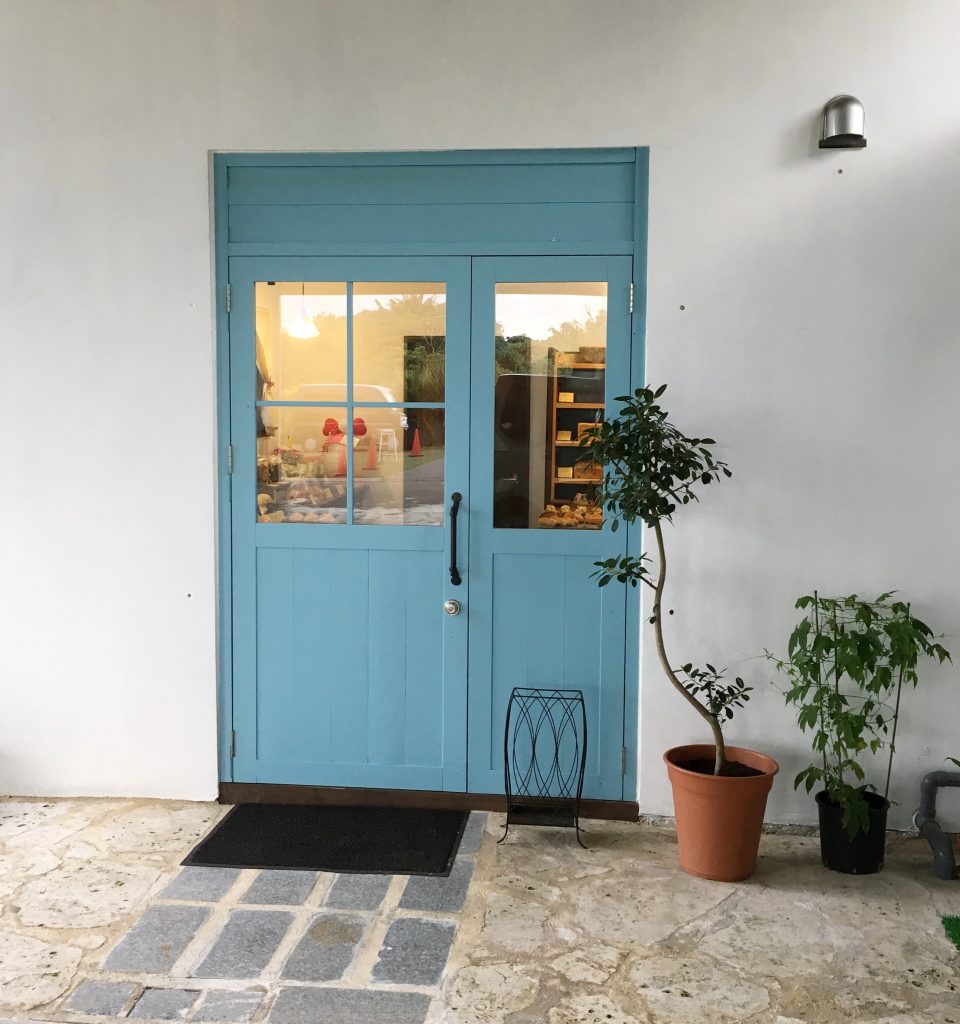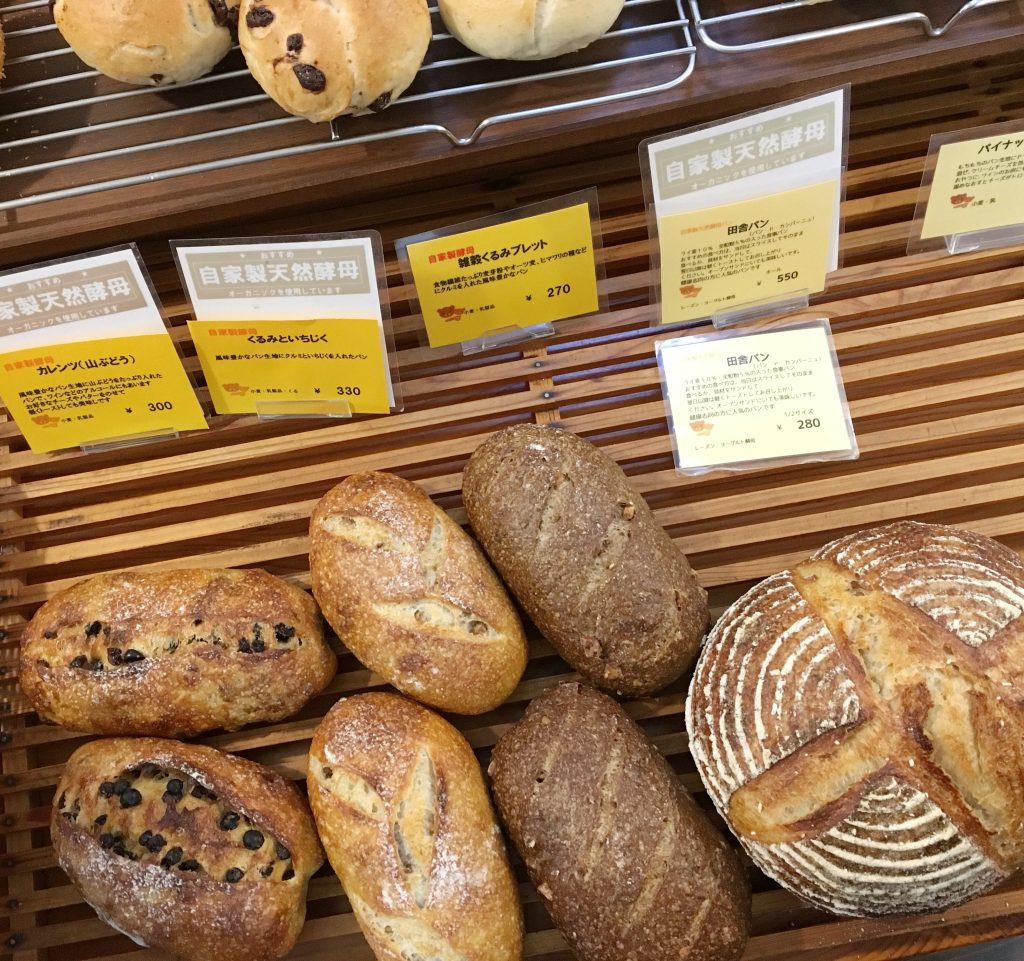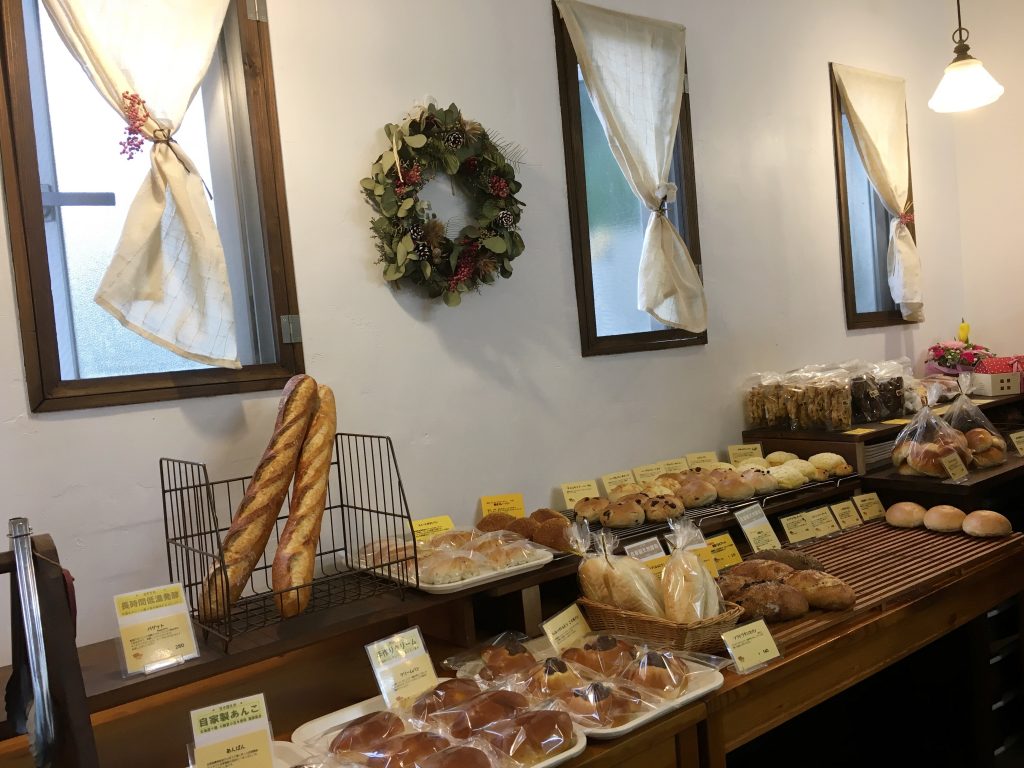 Het is even zoeken naar deze bakkerij in Ishigaki. Koguma pan is verhuisd vanuit het centrum naar een gehuchtje vlakbij het centrum van Ishigaki. Koguma pan bevindt zich op de begane grond van een hoger pand. Parkeren kan voor de deur. De leuke blauwe deur zie je vanaf het weggetje ernaar toe.
De bakkerij is druk, dus wees er op tijd bij of bestel vooraf om niet mis te grijpen. Er zijn diverse zachte, gevulde broodjes. Zoet gevuld of met noten. Het desembrood en baguettes zijn krokant. Versgebakken (chocolade)croissants zijn overheerlijk.
Of deze:
Koguma pan, betekent letterlijk berenbrood of berenbakkerij. Vandaar de berenbroodjes. Maar die zie je wel meer in Japan. Kawaii ten top natuurlijk. Helaas heeft Koguma pan geen gelegenheid om te zitten. Daarom zou je bijvoorbeeld naar het uitzichtpunt in Banna park kunnen rijden. Dit mooie park ligt vlakbij de bakkerij. Van daaruit heb je een weids uitzicht over het centrum van Ishigaki en de zee. Croissantje erbij…
We schreven ook over een andere bakkerij in Ishigaki, om precies te zijn in Kabira. Bakkerij Pinacolada. Zij bakken de beste donuts.
Telephone: +81 980-87-0227