In het dorpje Shiraho op Ishigaki eiland, vind je smalle straatjes huizen in traditionele Yaeyama/Okinawa bouwstijl. Leuk om eens doorheen te lopen. Een gezellige sfeer heerst er met zo hier en daar een restaurant, marktje, guesthouse, theehuis of bakkerij. We schreven ook al over Shunka Banchan, dit lunchrestaurant ligt even verderop.
Shiraho Café is er nog niet zo lang. Het gebouw is in tegenstelling tot de oudere huizen rondom, nieuw met een bijzondere architectuur.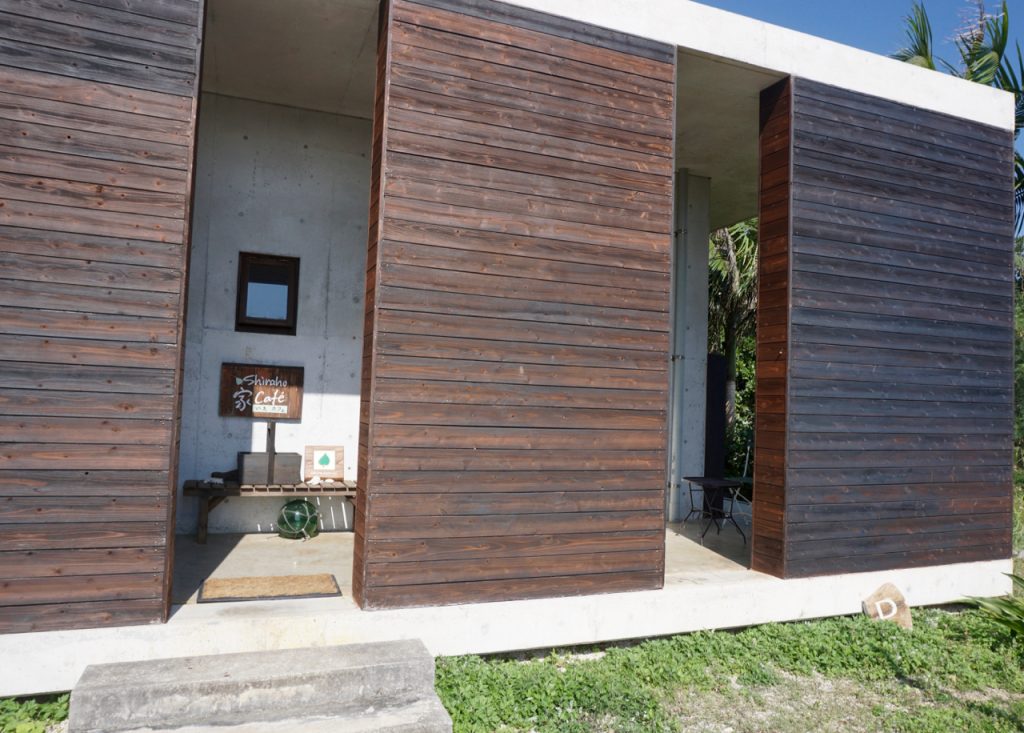 ARCHITECTUUR
Interessant is hoe de architect de binnenkant van het huis heeft ontworpen met een smalle hal en aan weerszijden schuifdeuren die ofwel gemaakt zijn van takken en licht doorzichtig zijn of volledig van hout waardoor het net een muur is.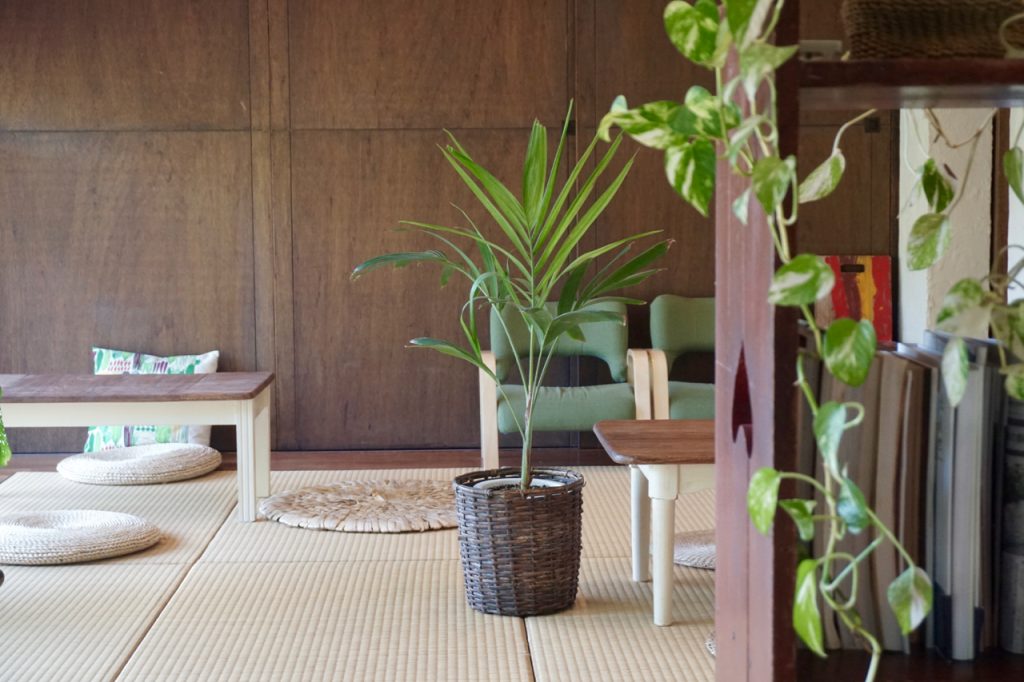 De architect lijkt de traditionele Japanse inrichting van schuifdeuren, doorkijkjes, bepaalde lichtinval en lokale materialen als uitgangspunt genomen te hebben. Daarnaast zie je in Japan dat er veel gewerkt wordt met betonblokken. Met deze combinatie is een moderne, tijdloze en serene sfeer gecreëerd.
THEEHUIS
Shiraho café is een thee/koffiehuis met een kleine kaart waarop huisgemaakte kruidenthee wordt aangeboden, koffie, cocktails van lokale vruchten en een stukje taart. Wij hadden een stukje 'okara' met vruchtensiroop. Okara is gemaakt van soyabonen pulp, het omhulsel van de sojaboon.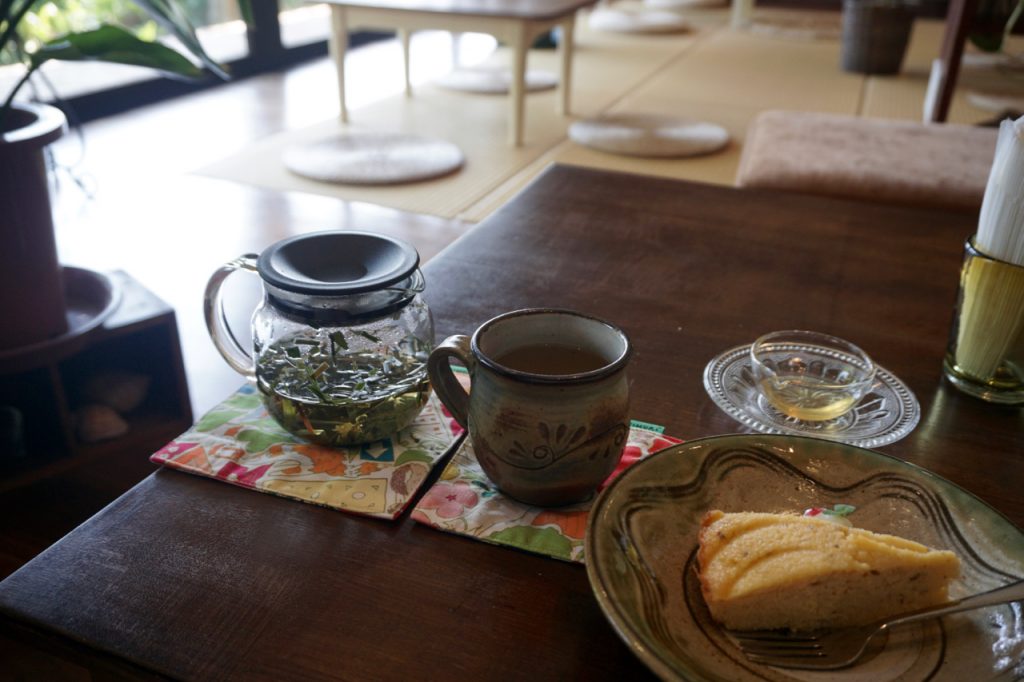 CRAFT & DESIGN
Shiraho Café maakt kruidenthee van lokale kruiden en hebben een designprijs gewonnen met hun theedoosjes. Deze worden op veel plekken verkocht. Naast deze souvenirs, kun je in het winkeltje ook allerlei kleurige handgemaakte producten kopen met hun eigen design. Zoals onderzetters, tassen, portemonnees en deze kussens.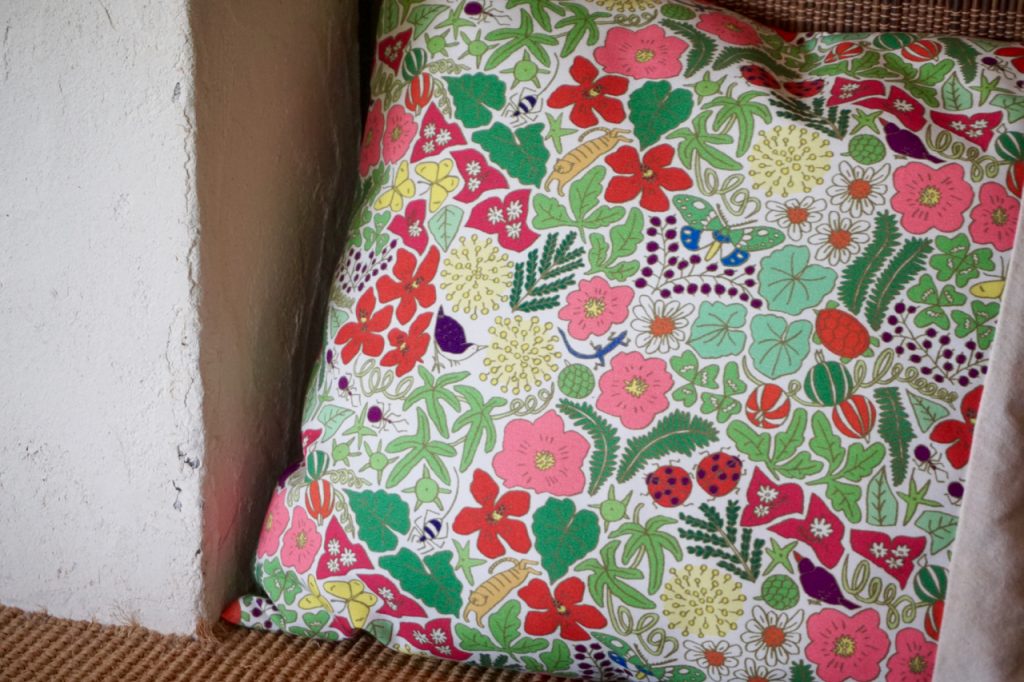 SHIRAHO CAFÉ ISHIGAKI
Address: 〒907-0242 Okinawa Prefecture, Ishigaki, Shiraho, 42−3
Phone: 070-4207-8080

OPEN:
10:00- 18:00
Zondag: 12:00-18:00
Dinsdag: gesloten