#7days7cafes
Kusa Bobo means 'covered with weeds'. But don't let this meaning scare you off. The restaurant is located on a lush green hill in the Northern part of Ishigaki island.
Restaurant Bobo
The wooden name sign is easy to be overlooked, especially coming from the Northern areas of Ishigaki. Follow the steep road up to the scenic restaurant and enjoy its green surroundings with lovely Sagaribana trees, palm trees and hibiscus. And lots of grass. Kusa Bobo.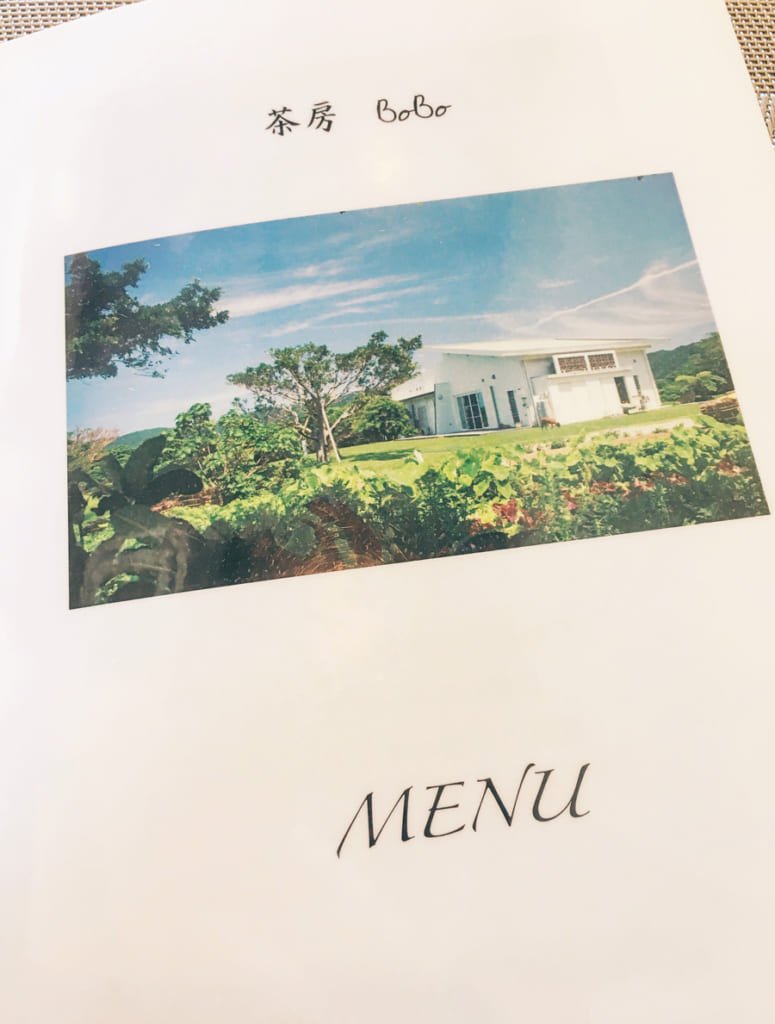 The restaurant inside has high ceilings and nice decoration. The owners, actually mother and daughter, are most friendly and the daughter lived in Germany so if you're from Germany you could have a chat.
Bobo serves a few dishes to choose from and I'd recommend to choose the set menu which comes with a starter, desert and iced coffee or iced natural herb tea. Every dish is local & fresh, with vegetables organically grown and picked from their own garden.
I asked for a vegetarian pasta, which was no problem.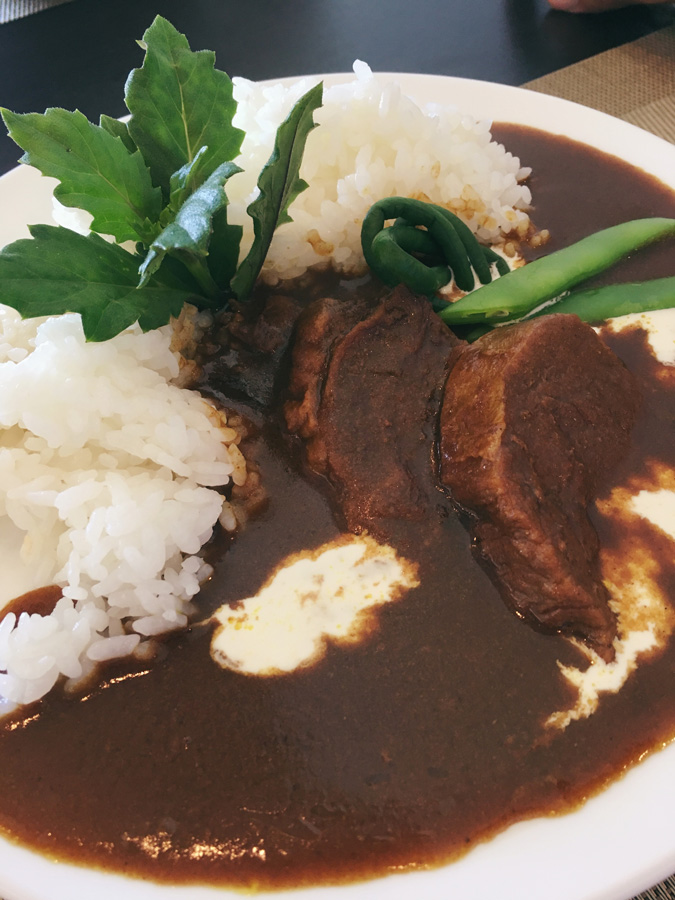 For desert some fresh fruits served with Jasmin flowers.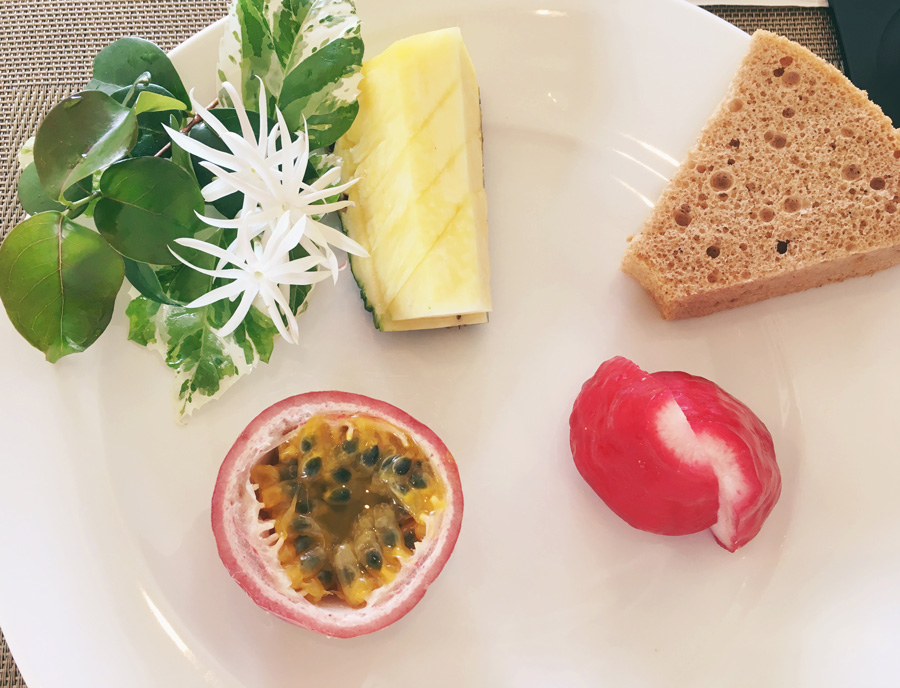 I think I don't need to say, the vegetables and fruits used in the dishes change with the seasons. Although this is more of a rule than an exception in Japan, I would love to see this in The Netherlands as well.
Bobo is a restaurant with local fresh organic vegetables, on a scenic location with friendly owners.
You might like Pinacolada Bakery in Kabira Bay to have your tea/coffee break with something sweet or savoury.
Kusa Bobo