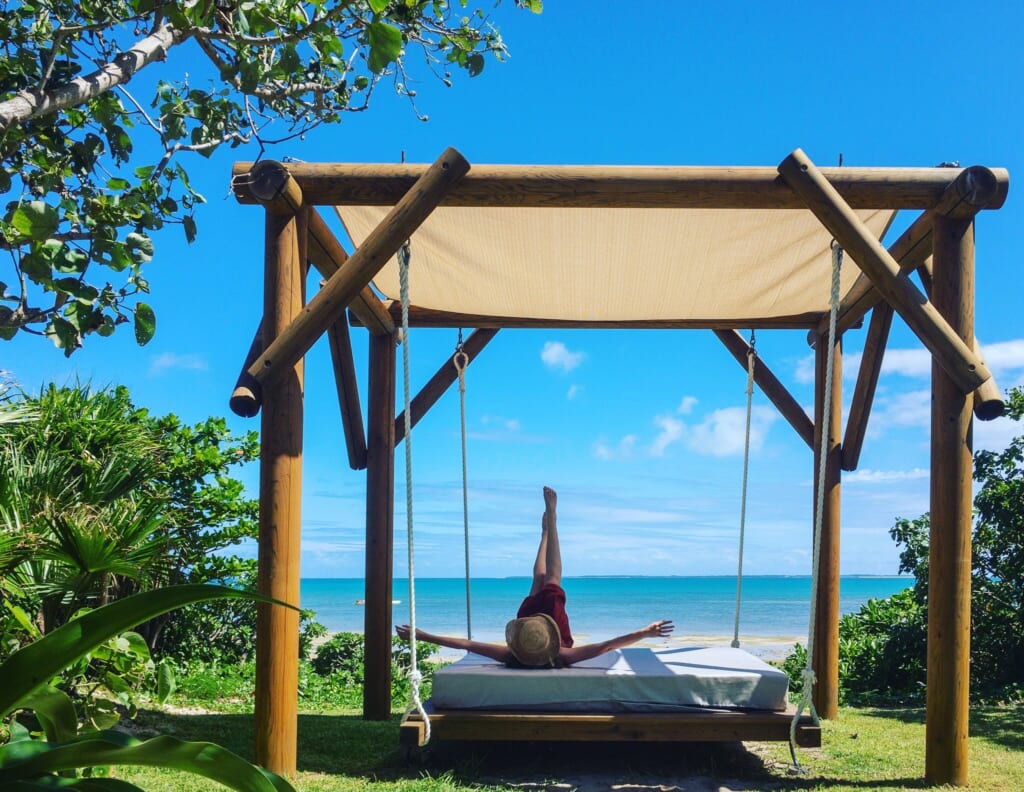 The Yaeyama islands are a unique location in Japan, distinguished by their remote and tropical nature. Unlike more developed destinations like Okinawa Honto, the islands maintain a pleasant balance of facilities while retaining their adventurous charm, giving travellers an authentic sense of exploration.
Choice of accommodation
When it comes to accommodation on Ishigaki island, the main hub for the Yaeyama islands, you'll find a wide array of options to suit every traveller's preferences. From luxurious resort hotels and private lodges to Airbnb rentals, minshuku guesthouses, camping, glamping and apartments, there is something for everyone to explore and enjoy.
When to book
To ensure a smooth and hassle-free trip, we recommend booking your accommodation as early as possible, especially during peak seasons like Golden Week in May, summer, and New Year. These periods see high demand from Japanese travellers, leading to fully booked hotels and limited availability for car rentals.
Accommodation prices and value
Keep in mind that prices in the Yaeyama islands may be higher compared to Western standards due to factors like limited vacation days for Japanese travellers and synchronised holiday periods. However, the service levels are generally excellent, and some resort hotels and private accommodations go above and beyond to provide top-notch service.
One of the highlights of visiting the Yaeyama islands is the warmth and hospitality of the local people. Their genuine care and attention can make your experience special, leaving you with unforgettable memories to cherish long after you return home.