#7days7cafes
It's maybe once or twice a year I'd choose to eat curry for lunch. While curry isn't my favourite, it's immensely popular in Japan. Today we had lunch at Travelers cafe Saku in Ishigaki.
Japanese love for curry
One of the (many) things I find remarkable in Japan, is their love for curry. I found out even astronauts eat Japanese curry in space. It's now officially recognised as 'space food'. The Japanese curry has an Indian origin with a British influence. I found an interesting article on NHK about the origin of Japanese curry. Curry restaurants can be found in every city in Japan. Or even in the supermarket. Lots of microwave curries are stocked next to the dried noodles. Easy comfortable food.
Spicy shrimp curry
Even though curry isn't my favourite food, today I was craving for some spicy food. And Saku offered a spicy shrimp curry, which caught my attention. Saku also offers a vegetarian curry.
The cafe is open until 16.00 which is unique on the island. I'm not joking that most of the (lunch) cafes are only opened during lunch time, which is roughly from 11 tot 14.00. Mostly if you arrive more towards 14.00, it's sold out already or just closed.
Saku cafe offers dinner as well.
Read a book at Travelers cafe Saku  
Saku cafe is calm, has a relaxed atmosphere. Good for reading a book and having lunch or drink a coffee, tea or another homemade drink.
Lunch includes a simple fresh salad as a starter.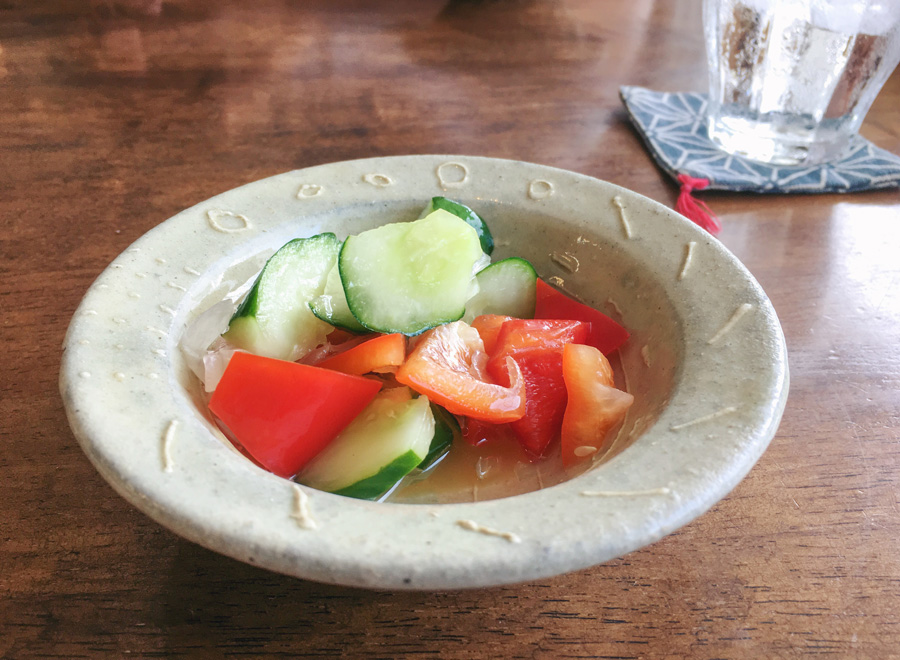 Followed by the main dish.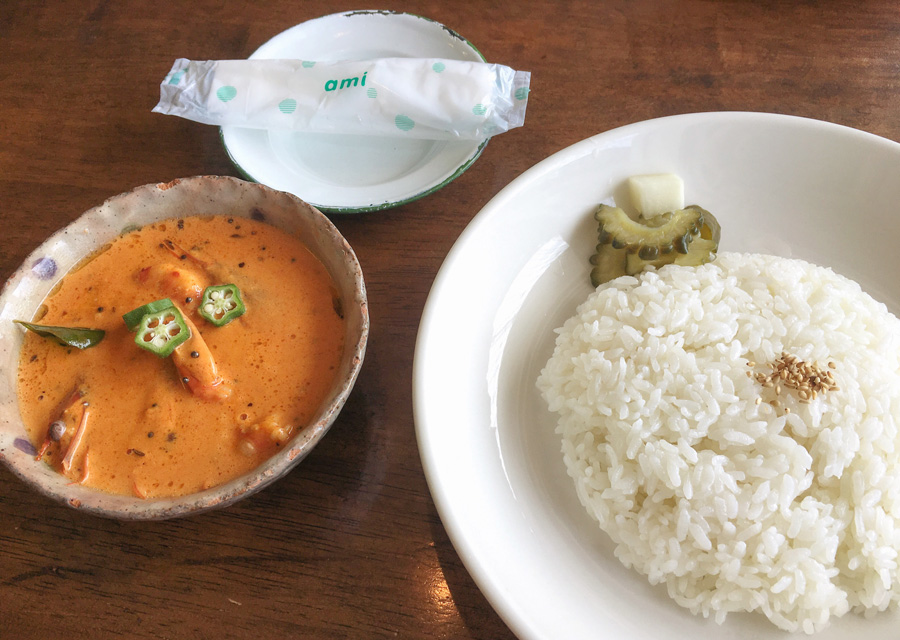 Again the dish was fresh homemade. The amount of rice generous.
A nice dessert finished our lunch.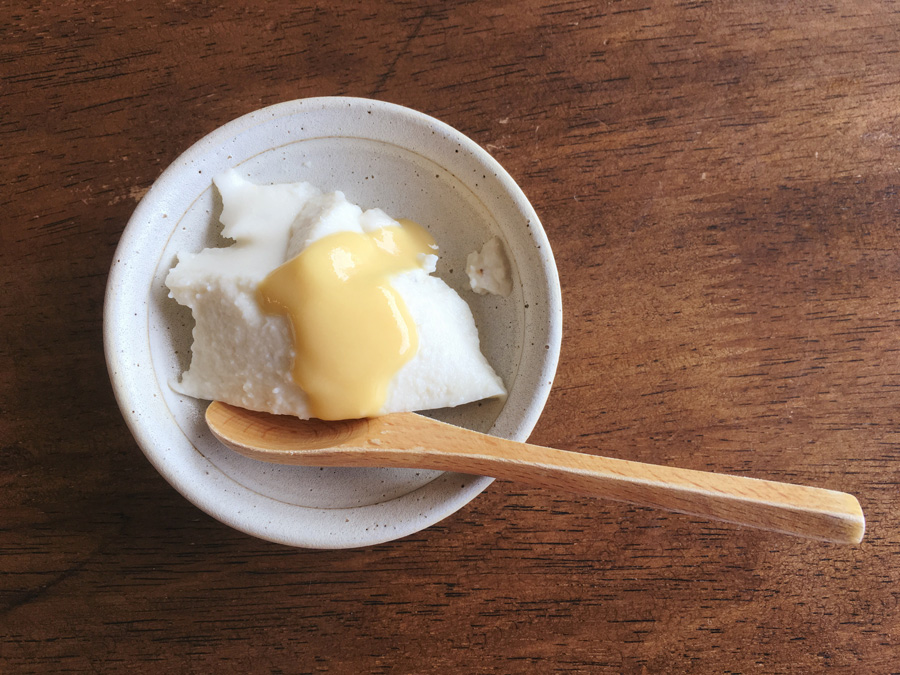 Overall the lunch at Travelers cafe Saku isn't extravagant. The flavours are good, not too spicy and homemade.
Consider trying Kitchen Amofu near here for a French inspired lunch or dinner.
TRAVELERS CAFE SAKU
Non-smoking
Web

Telephone:

0980-88-8183 (+81-980-88-8183) 

Opening lunch:
Monday – Saturday: 11:30 – 16:00 Last order 15:00

Opening dinner:
Tuesday & Thursday – Saturday: 19:00 – 21:30 Last order 20:30