It's fascinating, islands have this effect on people. As soon as I arrive on Kohamajima's shore after the 30 minutes ferry ride, the stunning blue ocean and a breeze of calmness around, I feel lighter immediately. In Kohama island the daily concerns seem far, far away. Living with the forces of nature. People tend to be more creative. This is why I'm attracted to islands, ever since I started travelling. Kohama is a tiny island with mainly fishermen, farmers. Some work direct or indirectly in tourism or take the ferry to Ishigaki island every day for work or groceries. There is only one neighbourhood shop.
People here know how to live a good life with less
We need to look beyond and have an open mind. Than the special, extraordinary surprises you.
Curry & illustrations by Keiko Hamma
Does this happen to you? Passing by a restaurant or shop and you think 'I'd like to go there someday' but you just don't? This happened to me many times with Yashi-no-ki in Kohama. The reason is mainly because we're most of the time busy filming at Haimurubushi Resort on Kohama island. Another reason is the menu. Yashi-no-ki only offers meat curries. And I don't eat meat.
Today we were filming in the village, passed the café and stopped. We had time to have a break and look around. As before, the illustrations outside attracted me again, they look happy!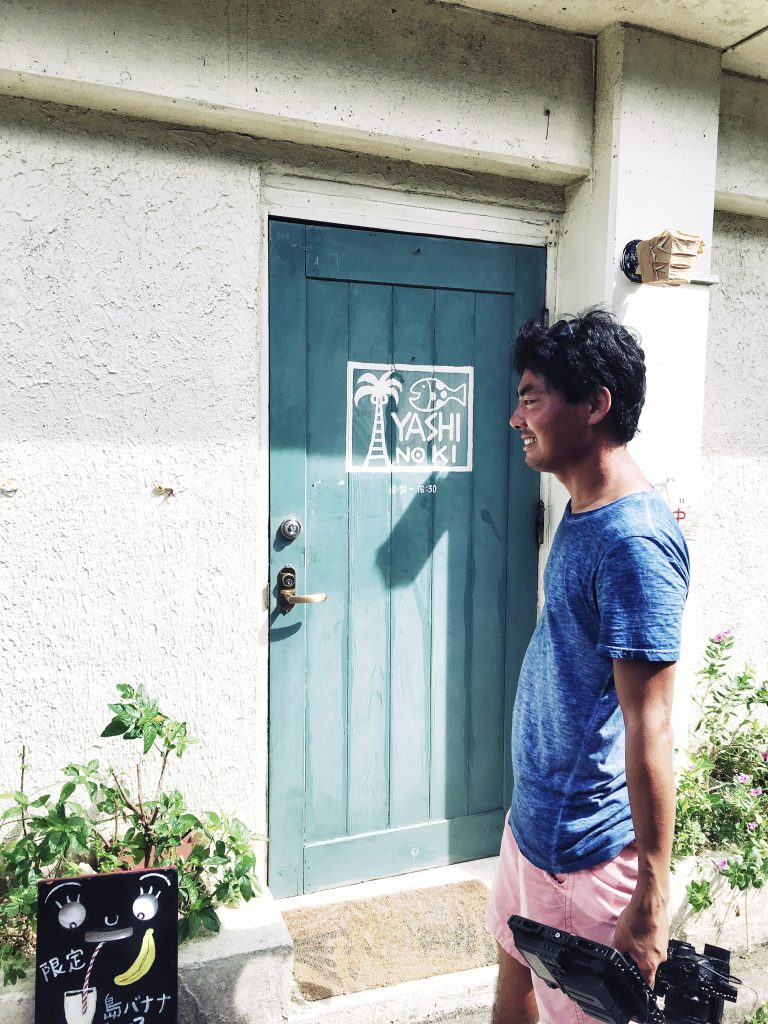 Only the entrance makes you happy already! Funny illustrations, or better: small stories, telling you what to find inside or on Kohama. Inside it's cosy, a few tables, small bar and a kitchen. A fairytale like atmosphere with illustrated postcards, picture books, tenugui (Japanese design cloth with lots of possibilities) and t-shirts. All designed and illustrated by Keiko Hamma. I love her postcards, they are just lovely story postcards!
Japanese artists have this subtle refinement in their work, close to nature, which I love to be surrounded with.
Japanese illustrator Keiko Hamma
Keiko Hamma is illustrator and born in Tokyo, where she regularly exhibits. She sells all kinds of products with her work on it and illustrates picture books. At the moment she works on a book with illustrations and poems. And on the 'cookie project'. Only 100% natural ingredients are used to bake these cookies. Keiko Hamma illustrates the box.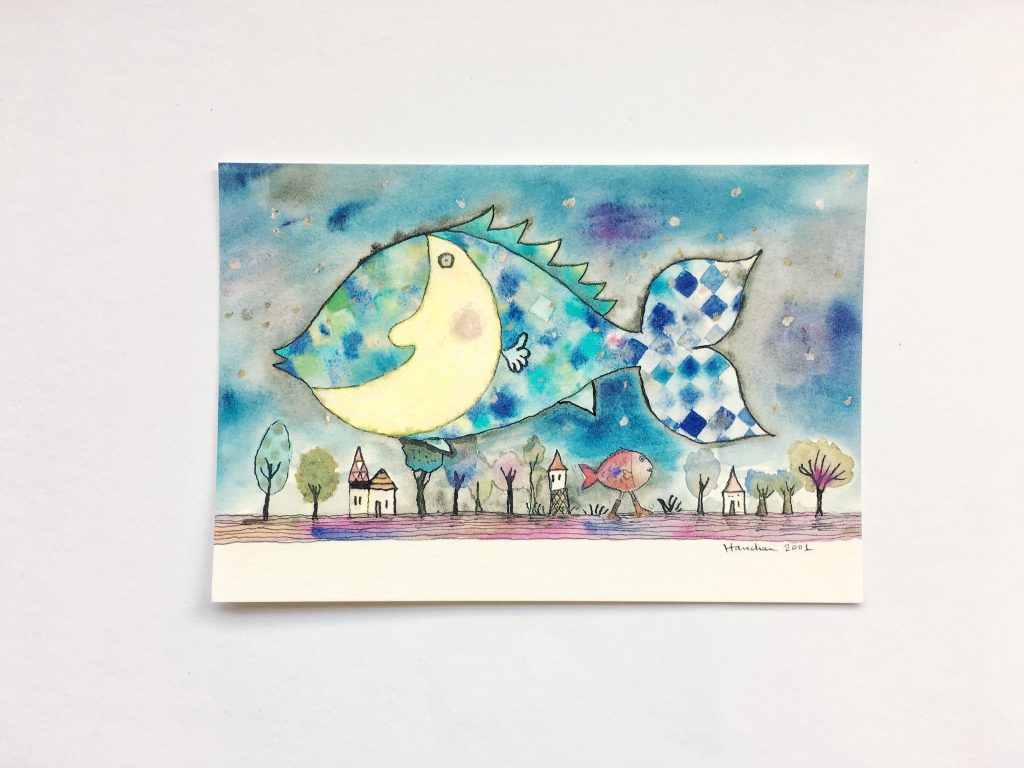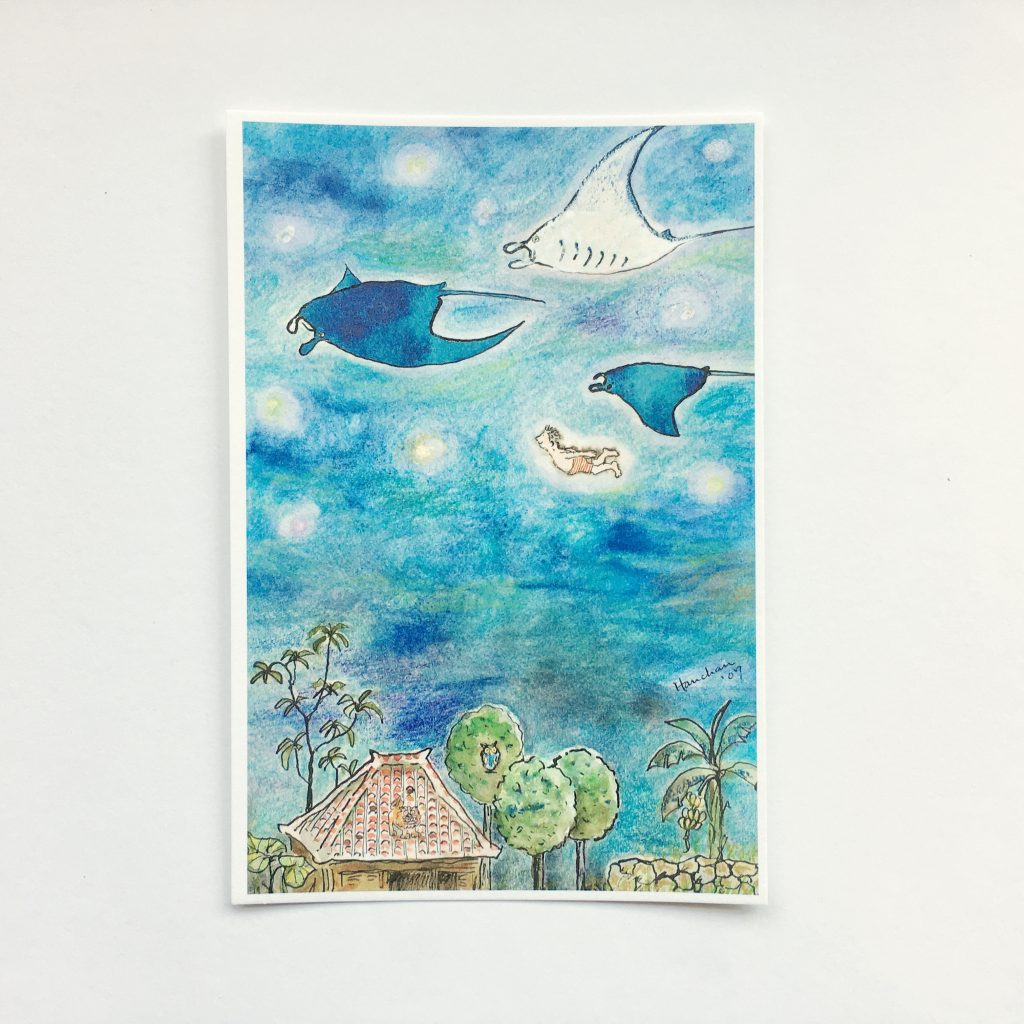 A 'shima' banana shake and a curry at Yashi-no-ki Kohama
The illustrator and her husband cook and serve together at Yashi-no-ki. The illustrated menu shows different curries and a few drinks. Not an extensive lunch here, but just what we needed. The curry and shake tastes good, it's prepped with only local ingredients.
YASHI-NO-KI & KEIKO HAMMA
Website: yashinoki